Itamar of Honey & Co: The Nurturing Power of Boundaries
"Julia, our head chef, is by far one of my top favourite people in the world. But she said to me, you're not my friend. I'm not your friend. We hang out, we go out to dinner, we text all the time, but she says – you're not my friend, you're my boss. And in a way that is no less valid a relationship".
Itamar's description might sound like an anomaly from a person who so famously and so lavishly  exudes warmth. It is a warmth that radiates out of everything that he and Sarit do – indeed it is the very point of everything that they do. But talking to him is a lesson in the positive generosity of boundaries – a lesson, he says, that they have had to learn themselves as they grow: "We're still not very good at it, but we are trying".
In the 10 years since Honey & Co. opened, husband and wife Itamar Srulovich and Sarit Packer have added Honey & Smoke and their deli, Honey & Spice, to their Warren Street mini-empire. They have always run their restaurant, says Itamar, like they would their own home: "only on an industrial scale", and this is increasingly true as they strive to meet the demands of three busy sites. This talk of home inevitably conjures thoughts of 'family', a phrase so often used to refer to tight-knit teams – but a term that can be abused, used as an excuse for unreasonable requests, unpaid hours and immobility within teams. The personal and professional are blurred within almost every hospitality business; in a company like Honey & Co, for whom that personal warmth is at the centre of what they do, those boundaries are especially hard to identify and to maintain. But as Itamar explains, they are crucial.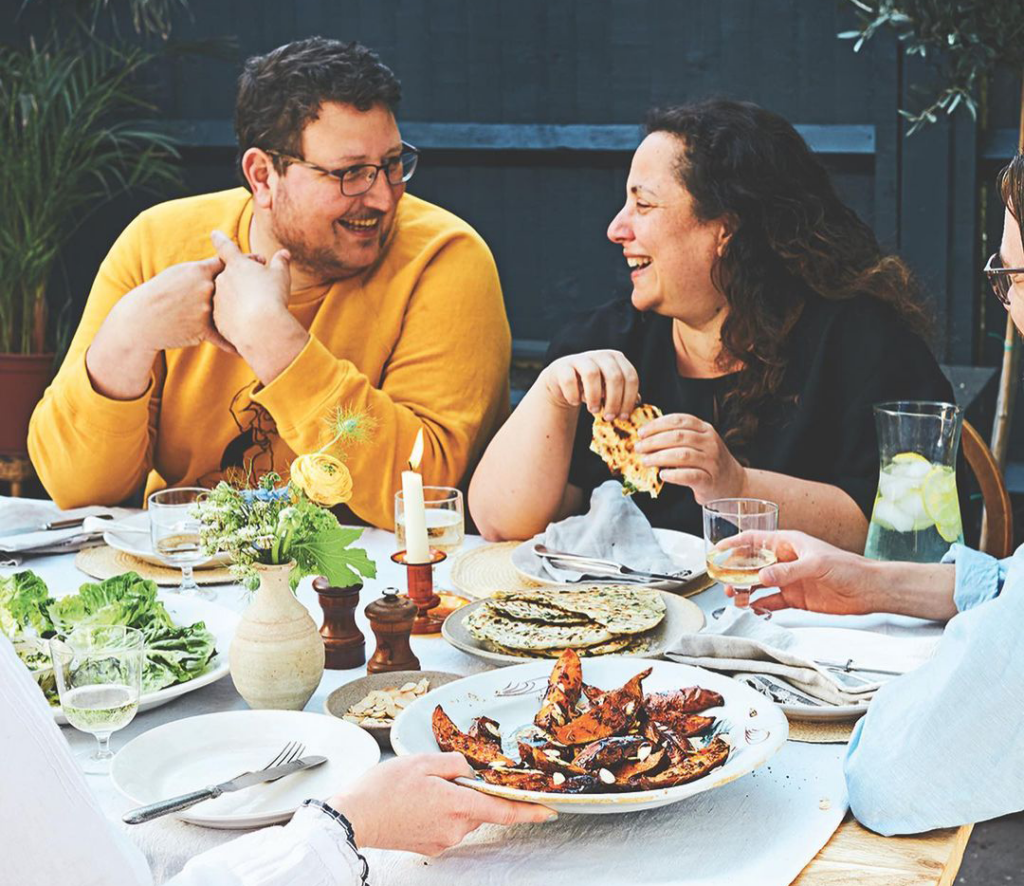 Creating a great culture has been "important for selfish reasons".
Honey and Co is their life, and they built it to mirror their life and values: "We reject everything corporate – it makes us sick. That is the first step towards just churning through people. We are trying to build a system that's the opposite. That keeps the soul, and the heart. I don't know whether that's possible, but that's what we're trying to do". And as they try, they acknowledge that the scaled-up-home model has to develop a structure that supports their boundaries and their growing team. Itamar notes that they've just hired a Head of People, "We call him our House Master. It's the first grown-up thing we've done, and he's there to elaborate on the fact that this is a zero sum deal – you gain, we gain".
Because of this emphasis on professionality, that sense of mutual nurturing is built on a secure footing. When you throw close personal relationships into a professional mix, things get trickier. Loyalty can mean that people stay in the company longer than they should, rather than moving on to advance their careers: "When you're someone's boss you give them room to do that. It's a cleaner relationship, and that gives them room to talk to you, in a way that maybe they couldn't if they're very close to you personally".
Itamar notes how blurred lines can lead to sourness and tension as people feel trapped by a relationship, tempted to fabricate a negative situation or atmosphere so that their hand is forced and leaving is inevitable. "It's really hard for people to say – okay, I'm done. It's easier to leave in anger. I want people to be able to say to me, I'm leaving. And I want to say, go and do your thing. Our door is always open – if you need us again, we're here". A professional footing allows space for growth – and, perhaps counter-intuitively, allows space for truly, lastingly positive relationships to flourish.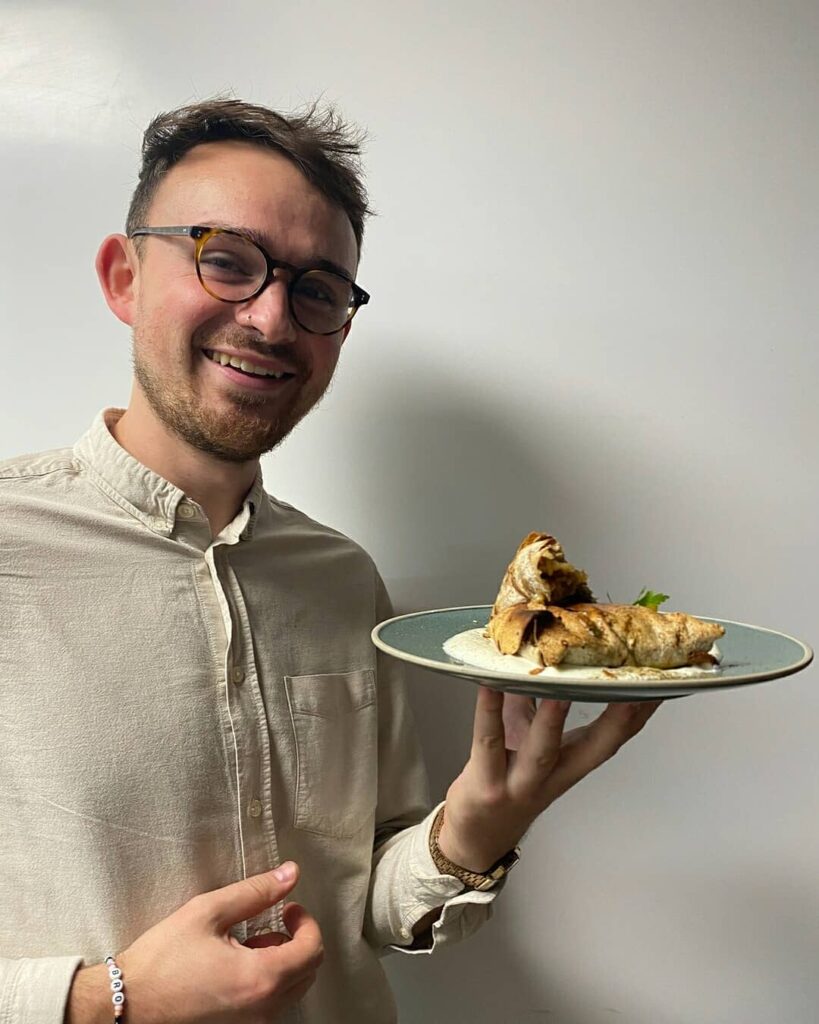 Many will see the extremely low staff turnover at Honey and Co as the hiring holy grail but, says Itamar, getting people to stay forever is "not a value for us".
"It's never been a value for us to keep people for the sake of people. I always think – let's be useful to each other now. And when we're not useful to each other anymore – ciao". If that sounds somewhat cold, be reassured that it is delivered with extreme sincerity and kindness. That emphasis on 'usefulness' has the most nurturing basis, focused deeply on the growth and health of those around him.
He tells the story of their current head chef at Honey & Co, Stefanie, and her journey through the company: "Five years ago we had a wonderful person who started with us as a waitress. She was terrible as a waitress – really terrible. She was friends with the chefs and the waiters, and we felt like we knew her when she came in. We felt her presence, and we were smitten. We thought – how can someone so charismatic be such a bad waitress?!
We said to her, sorry, we love you, but this is not the job for you. We can offer you a job as a kitchen porter. It's a really, really hard job here, they are constantly cleaning and also running up and down those stairs. But she was the best kitchen porter we ever had – everything was so clean, everything was perfect". She swiftly moved to prep, then up to sous chef – and eventually, to head chef.
That imagination and spotting of potential is the most wonderful and beneficial iteration of warmth. It is true care. But Itamar protests – "Being a kitchen porter here is not potential, it is hard work. All we did was bring her the dishes".
Sarit and Itamar's generosity draws you in as soon as you walk through the door, whether or not they're in the room. To cultivate a culture which affects the service so deeply that it permeates the very space is an immense skill, one which so many strive to achieve and so few truly attain, and even harder to maintain when you are operating across several sites.

Speaking to Itamar makes you realise that it is the boundaries which make this possible, rather than the lack of them. It means that everyone in the team feels nurtured in a way that is realistic and long-lasting and, crucially, in a way that is fair to them and to their futures.

He leaves us with the clearest and most valuable explanation: "This is a person who is looking after what is most precious to me. This is the person who helps me to achieve my dreams and my goals. And I help them achieve their dreams and goals and potential. That is such a valuable relationship. That is more than friendship."
Main image by Patricia Niven