BASH REDFORD OF FORZA WIN: ILLEGAL POP-UPS TO BRICKS-AND-MORTAR
"With pop-ups, it's like… BIG SHINY THING! COME HERE NOW! Buy my tickets to my thing because I'm only going to be here for a minute! And luckily, touch wood, we always sold out. But now, it's not that. It's like – we're here for a very long time. We're just… always here."
Interview by Kitty Slydell-Cooper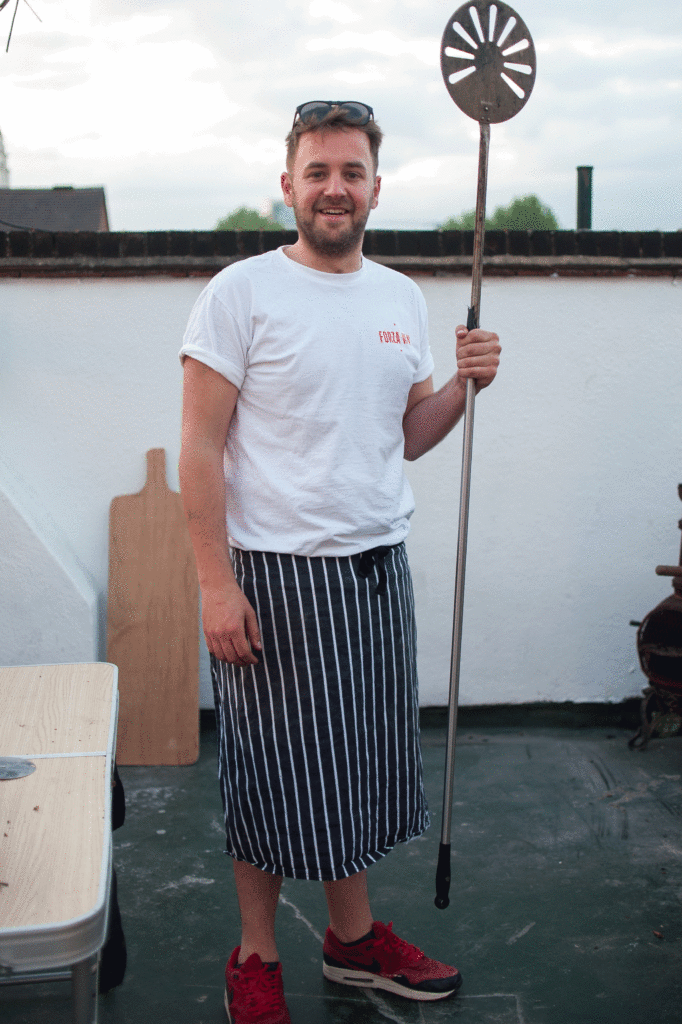 That transition from a temporary space to a permanent one is the founding goal for many pop-ups, who use this flexible, vibey format as a testbed for that move to bricks-and-mortar – a proof of concept, or a lure for investors. But although his own bricks-and-mortar space is just about as proven a concept as it is possible to be, a constantly buzzy and beloved Peckham joint with a brand new site now confirmed in Camberwell, Bash Redford never dreamed of this outcome when he started.
Bash set up Forza Win after a wrongly paid tax rebate enabled him to take the leap and quit his desk job. His business partner, chef Michael Lavery, tells the tale for him with a roll of the eyes indicating how often he's heard it. Bash laughs at the tease – Michael joined Bash only at the point that the concept went permanent, and if he's heard it a million times before it is only because the origin story is so perfect. "I literally quit my job there and then" Bash snaps his fingers "and I did it. It was a huge mistake for many reasons, because it got shut down 2 weeks after it opened, but it was really good. It felt great." This leap in the dark captures that caution-to-the-wind, can-do spirit which permeated those early days of the supper-club craze, and which sums up Bash's air of benevolent mayhem.
Forza's early iteration was on the roof of the Truman Brewery. It was a mammoth success almost immediately – the desk job that Bash quit had been in in arts PR, and his own list of journalist contacts meant that the event was in mega-press such as Vogue and Radio 4 "within about 2 seconds of being open". But it was the coverage that led to their swift downfall.
 "the owner of the Truman Brewery was listening to Radio 4 when they were talking about a new pizzeria that was opening on the roof of the Truman Brewery, and he didn't know anything about it. Within 2 hours these people were at the door going "What the fuck are you doing. Why have you built a pizza oven on the roof of our building?!". And we were like… erm… sorry?!"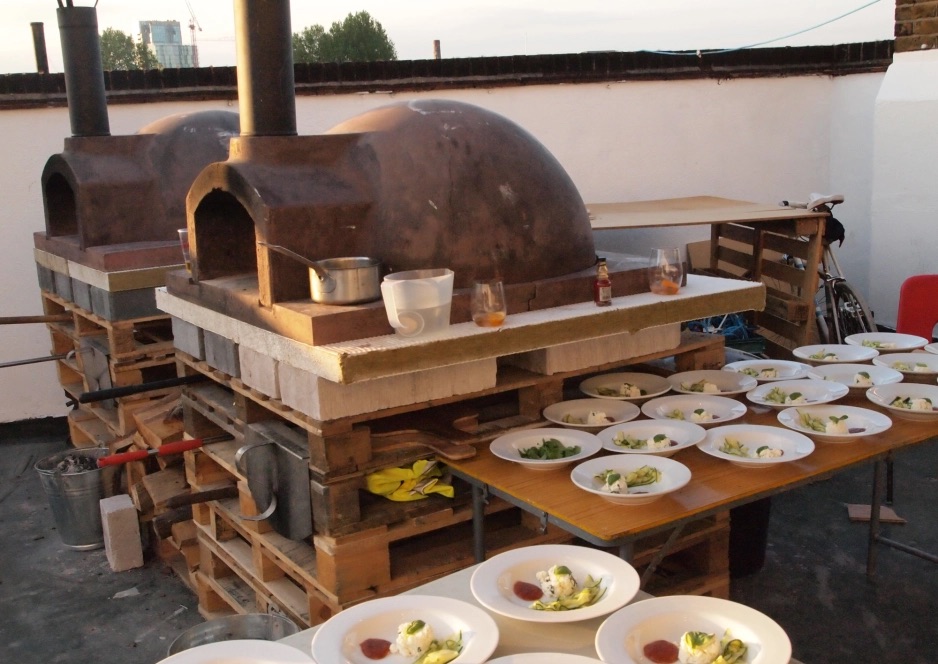 Ten years ago the pop-up scene was scrappier than now, full of unknowns which encouraged those seat-of-the-pants chances. "In 2011 no one had ever heard of a pop-up. The fucking word…" Bash mouths being unable to get the syllables out. He looks at those halcyon days of headlong (illegal) chances with fondness, with the freedom to make mistakes, and without the pressure of a proof-of-concept. And it sounds like he's saying that, to be a truly great pop-up, you have to have a pure heart and a vision unsullied by ambition – but, he clarifies, that isn't quite the case. Things were just different then. "but maybe we're like those dickheads who say they went to Shoreditch when it was cool".
True to Bash's good humour and guts, he is adamant that getting permission from the building owner is not one of the things that he would change from Forza's past. "The way it happened informed who we are today, how we run the business, and our approach. We do things properly now, as a result of learning those lessons. It was a great mistake to make". The one thing that he wishes he'd done differently is getting advice sooner.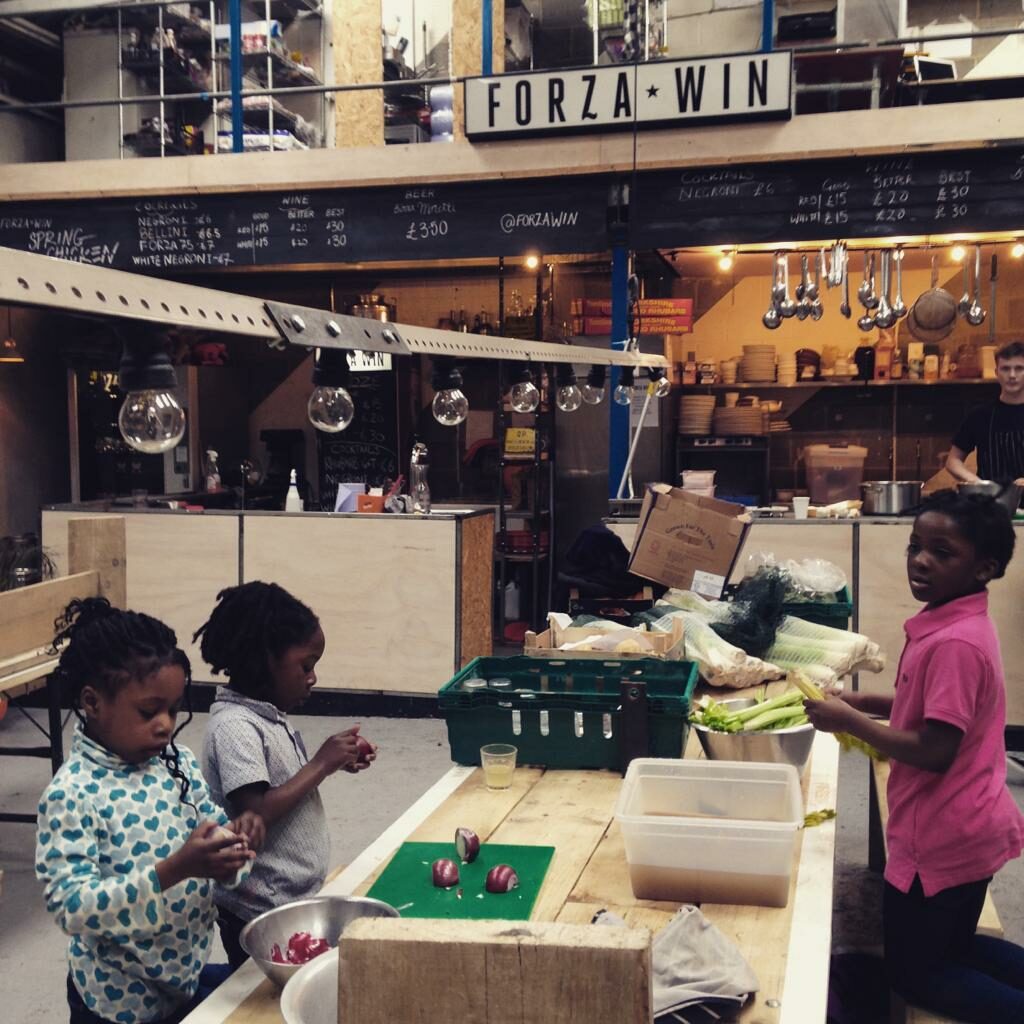 "What... do you know what you're doing? CAN YOU HELP ME?"
He remembers meeting Hawksmoor founder and owner Will Beckett: "We did a collaboration with The Ginger Pig. I was outside, behind the grills, burning these enormous bits of pork on fire , wearing ski goggles because I knew stupidly little about to manage such things. He came out and said "you need to turn that piece, chef".  And I was like… what… do you know what you're doing?! CAN YOU HELP ME? Can we just go for coffee so I can ask how the fuck this whole thing works?! That was three years in.
We were selling loads of tickets, but I didn't have a clue how you made money from it. In the years since then he's given me lots of informal but invaluable advice". When I was selling shares in The Culpeper, and didn't really know the language, he was there. When we were negotiating the lease on the Forza in Peckham, he was too. Not in an official capacity, but with a generosity of spirit to just lend a hand to someone coming up in the industry. Now he's a regular and all he ever does is ask for tables, but it was all worth it."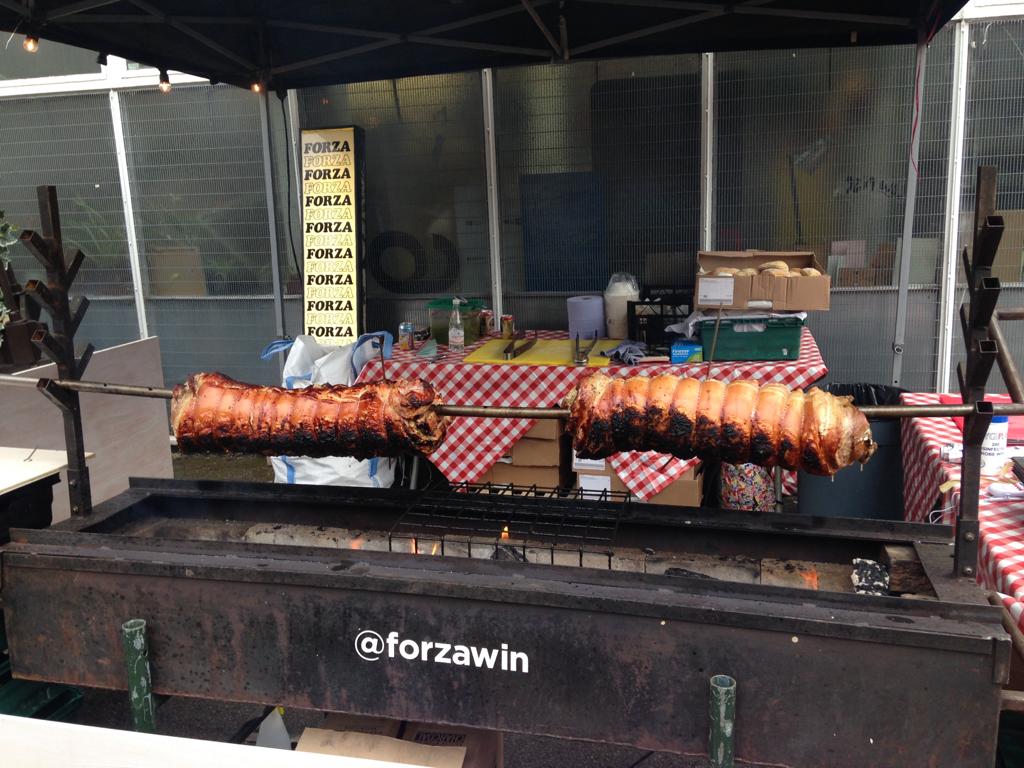 Bash wishes that there was access to a more formalised system for mentoring. In the years before Will appeared as his "restaurant dad" (Michael's term), he had "made some really really shit decisions. Like, terribly bad decisions. I would have liked someone to ask – is this a good idea? They could have told me DEFINITELY NO".

The move from pop-up to bricks-and-mortar was a huge one, both physically and emotionally. "The biggest difference is obviously putting money into a site. And it's a commitment thing. Here we've got a 20 year lease. You're committing to the building – it's your job to fix the toilets and stuff" And as Michael points out, "You commit to people as well. You build and commit to teams".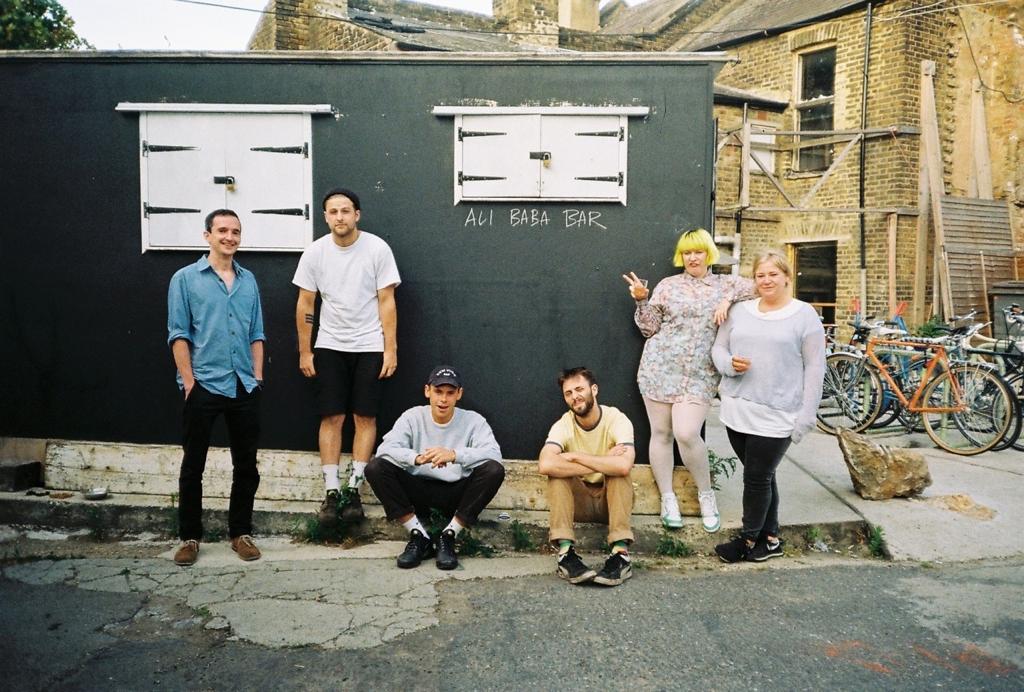 That's a huge psychological leap, and it's a change for your customers too. "People engage with it in a different way. Here, and any of the other permanent restaurants which I've been a part of, the aim has always been: Let's make this a really good spot for people to come to fairly regularly". Your whole ethos as a business owner has to adapt to that new way of working.
"As a pop-up, we were a destination. Your ticket was paid for in advance, which is pretty great. Everyone turns up. No-shows were not a thing". There are so many nuanced considerations which come with permanence, as you build yourselves into the day-to-day lives of your customers in such a different way.
This business insight, and the huge ongoing success of his permanent site – currently Forza Wine, the permanent iteration of the now-closed (and soon to be resurrected) Forza Win – shows a shrewder operator than his delightful, buoyant chaos suggests. It's a feet-first attitude that served him well in the scrappy days of illegal supper clubs, but one that also gave him the energy and vision to adapt the concept into something that can no longer be marketed as a one-off, something that needs to keep and adapt its sense of fun time after time, something that relies on people coming again and again. Because of Bash, and his tireless chef and business partner Michael, they come. 
"A pop-up is a rapid panic attack, as opposed to a long extended one, which is what having a restaurant is like. That transition is quite difficult". Michael and Bash look at each other and smile. "It's so much better".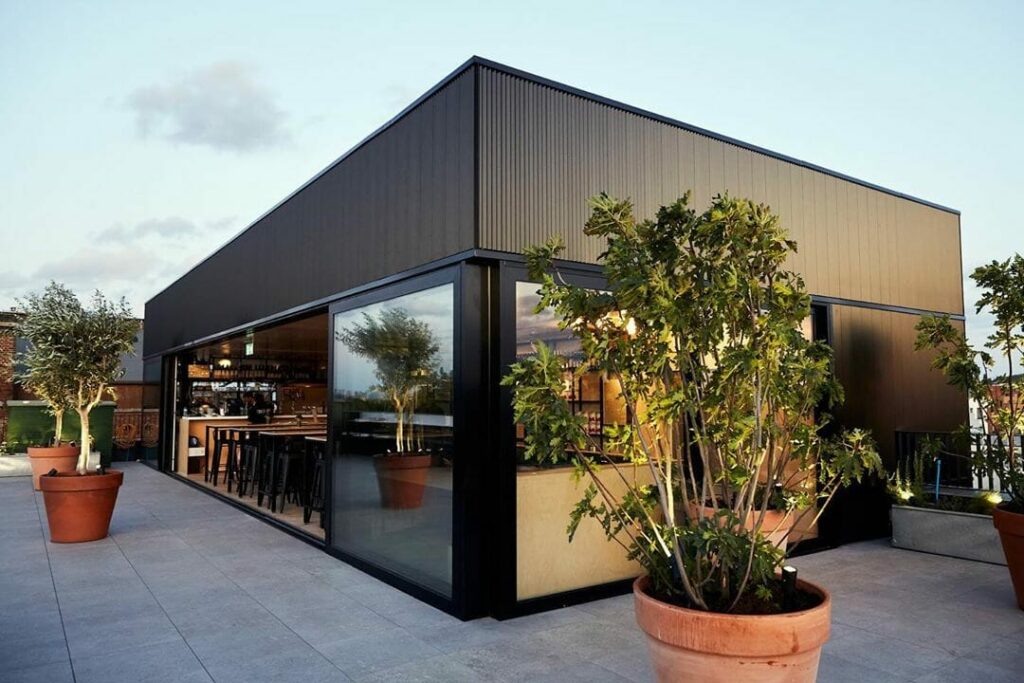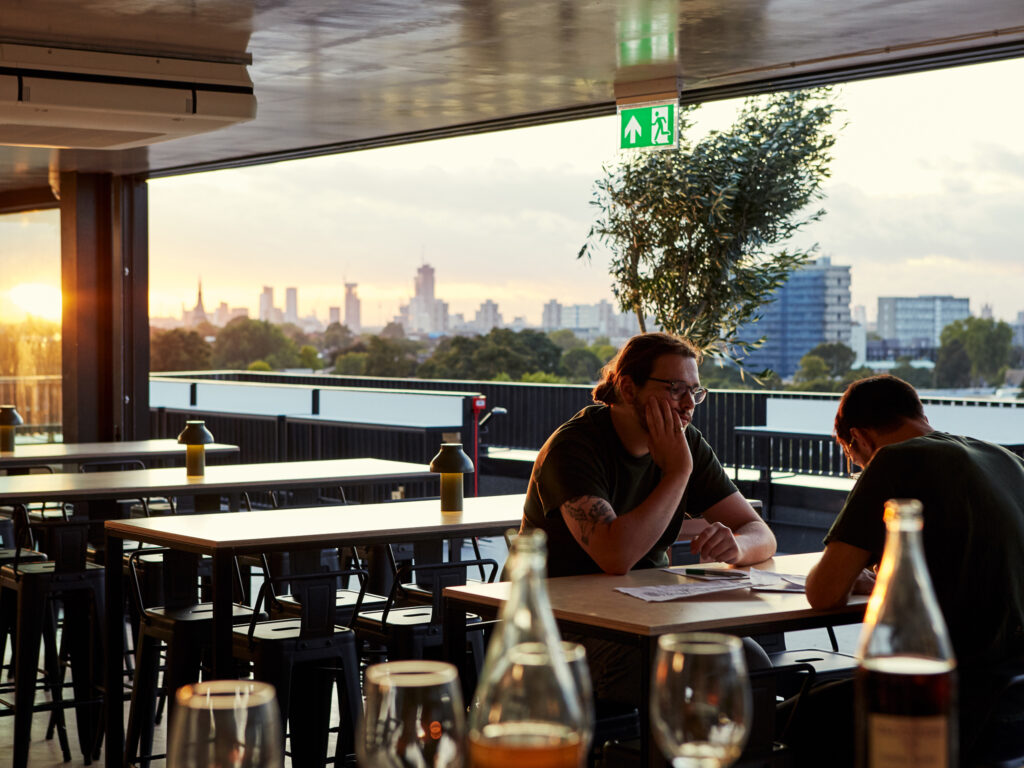 More about Forza Wine here, where you can also keep your eyes peeled for their upcoming NEW OPENING in Camberwell.