ASK TONY: "I don't think I have an alcohol problem as such… do I?!"
Welcome to our brand new ASK TONY: The Countertalk Problem Page. Tony Carelli has recently come on board with Countertalk as an additional mental health expert to serve our community, joining stress councillor and therapist Merly Kammerling to expand the ways we can help you.
Tony is a Cognitive Behavioural Psychotherapist, with many years of experience working with complex mental health and emotional difficulties – and like Merly, he's an ex-chef, so he knows the unique challenges that you face in our industry. Between Tony and Merly, we've got your problems covered – always in an understanding, confidential and non-judgemental setting.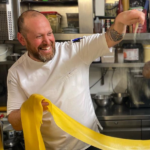 Q:
 I really like where I work, but every shift ends with staff drinks and I sometimes find myself staying a lot longer than I intended, one drink ends up being a few, and before I know it I'm getting home in the small hours – even when I've got an early the next day. Sometimes it means that I cancel plans with friends because I'm not in a state to meet them. I know that it's affecting my life, and that can't be a good thing, but it's so hard to take a step back. I don't think I have an alcohol problem as such (do I??) but I'd love some tips about how I can have a bit more restraint.
A:
Thanks for getting in touch and expressing your concerns and hopefully I can declutter some of them for you. As with most things that are beginning to have a negative impact on us its often more complex than we realise and needs more questions before answers. Hospitality can often have a drinking culture attached to it and to be part of a group we can end up saying yes when we want to say no – and that's challenge number one.
For many of us being part of a team/family is one of the many amazing things about the industry and a significant reason that draws us in. The hours are long, the work is physically demanding and there can be a camaraderie within this that few outside of the industry get to understand. So why wouldn't you want to carry that on after a shift or show that loyalty and love to those around you?
The natural way in the industry to do this is frequently experienced alongside drink and drugs and can create a cycle that is hard to break free from. I have worked with many dependent drink and drug users and the combining factor in changing a pattern that impacts our life negatively is a loss of identity rather than the drink or drugs themselves.
What I mean by that is  – if I stop drinking/taking drugs then who am I?
Why this is relevant here is I'm asking what is important about saying yes. What would it mean if you said no? Is there anyone in this team you've built a stronger connection with and could you express that to them? And how would you respond if you these concerns were expressed to you?
You can break this down even further using a helpful tool called 'cogs' which can aid in identifying what is keeping the problem going.
1.
Identify the factors that help keep the problem going.
2.
Identify what keeps you drinking/taking drugs.
3.
Put the name of the problem in the middle big cog, then write in other factors, such as: isolation, life stress, low mood, habit, low self-esteem, want to be like my friends, physical addition etc.
4.
Then you can look at each factor and try to make changes in each.  You may need help for some of them – so look for the best and most appropriate person or organisation to get that help from.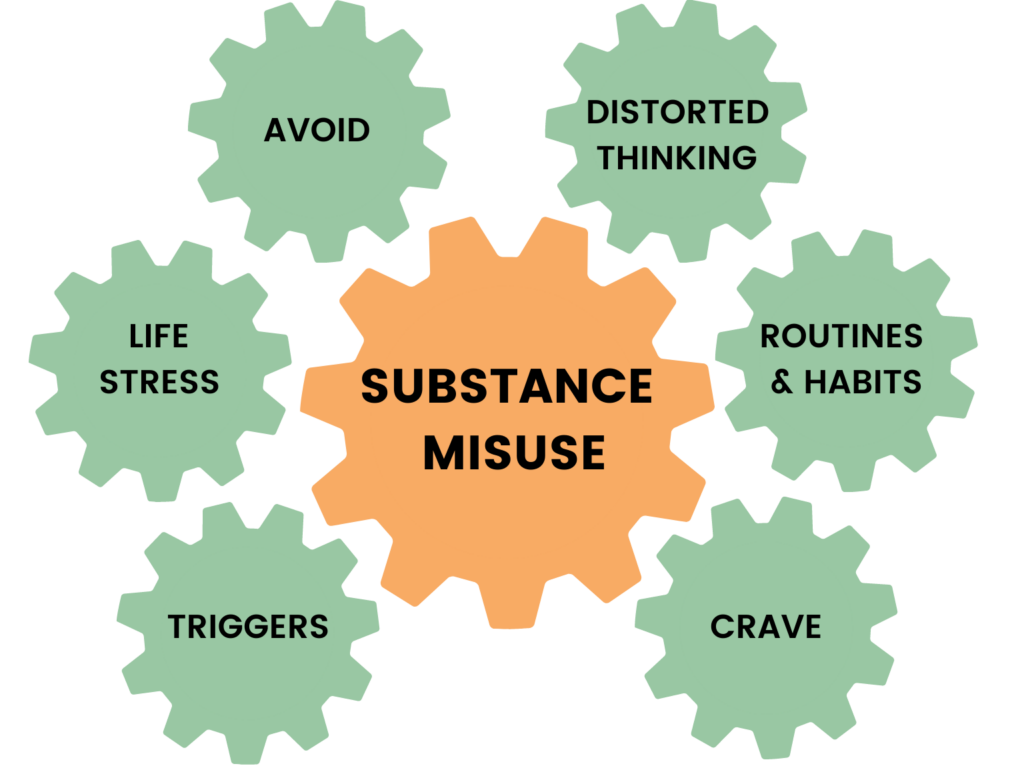 Hi Counteralk community,
You know that we've got you, right? When you're dealing with those big issues, you want someone who really gets it.
Merly is a therapist, stress reduction coach and founder of @me_myself_inmind, which provides workshops, one-to-one therapy and group therapy for you incredible, hard-working, hard-caring people in the hospitality industry. Their mission is built around educating others on stress reduction techniques, mental health awareness and the importance of learning coping skills, emotional resilience and self awareness.
Tony is a psychotherapist specialising in Cognitive Behavioural Therapy, offering short-term and long-term therapy to individuals with mild to complex difficulties. He has provided therapeutic support to adults for a wide range of psychological issues including anxiety, depression, OCD, Psychosis, PTSD and has specialised in eating disorders, self harm and substance misuse. He helps clients work through emotional issues, providing an environment where you can feel safe to express themselves without fear of being judged. He believes the process is about telling 'your story' and then working collaboratively towards changes that you would like to make in your life. You can find out more about his work here: https://www.counselling-directory.org.uk/counsellors/tony-carelli
Merly and Tony are both on hand to answer whatever you've got on your mind. If you would like to submit a problem, please email askmerly@countertalk.co.uk, either addressing the issue to the therapist you would like to speak to, or allowing them to decide which of them is most suited to respond. All questions are completely confidential and kept 100% anonymous, now and always.